The Autumn 2020 issue is available now. And, if wanted, you can have an alternative cover date.

Click here to download/view the promotional PDF of this issue.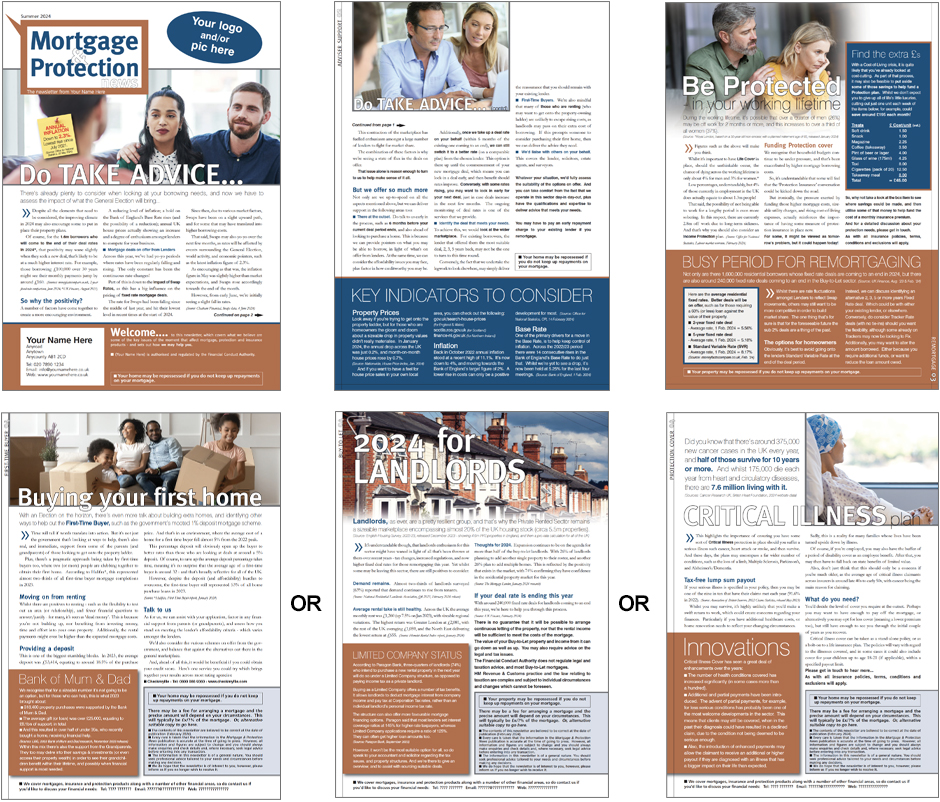 In this issue:

This issue covers the following key triggers:
Marketplace & Mortgage deals - the deals are still good, there are Stamp Duty benefits, but prices are creeping up, which may make some want to act, particularly those on SVRs.
Take Advice - we set out where you can help.
Update of the government schemes and industry support - furlough scheme, and payment holiday options.
Protection Claims stats - in the latest data a record number of claims were met – 98.3%.
First-Time Buyers - highlighting all the support that's in place for them, and where you can help.
Self-Employed - this group represents almost 5m people, yet faces a number of hurdles in order to secure a mortgage - so they need help.
Buy-to-Let - this group has been fairly resilient in the face of all the tax and regulatory changes, and now it's time to recession-proof their business.
We comment throughout on the importance of seeking professional financial advice.
The newsletter will help get your message out there by keeping your name front of mind. This will assist client retention - as losing the lifetime value of a client could equate to £4,000 or more. And it will help you to motivate the easier to place business to act within your client bank and prospect base.